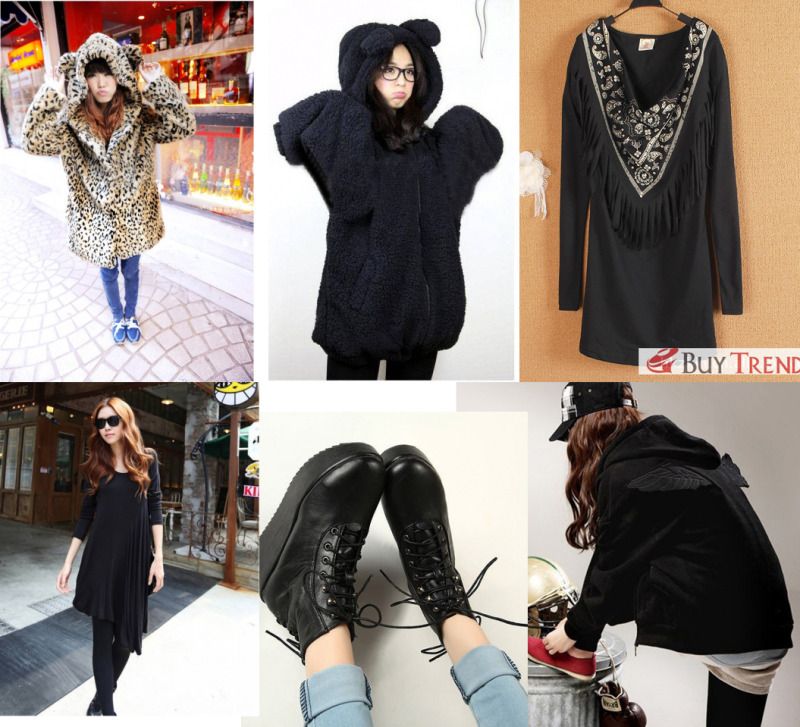 I would like to introduce a lovely site called
Buy Trends
(you can also check them out on Facebook
here
! I have recently been drooling over quite a few of their coats, sweaters and other winter attire (they have tooons of
cheap sweaters
)! Finding this much winter clothing I am in love with is quite difficult for me, as I am incredibly picky about my clothing. I am especially finicky about coats, jackets and long sleeve shirts. For me to actually regularly wear a any of those items they have to be super comfy, in fact, to meet my standards they must be comfortable enough to sleep in (I go to bed in my clothes a lot, don't ask me why)! But they must also be cute enough for me to actually want to wear!
These sort of ridiculous standards usually result in me being frustrated and on a constant unsuccessful hunt for warm clothing and coats all winter. Last winter all I wore was a Dir en Grey hoodie, a super oversized red plaid jacket I stole from my boyfriend and my black velvet button up shirt from Romwe. As you can probably imagine this often left me very cold and very tired of those 3 items of clothing! Fortunately for me this year I have had a bit more luck and I am super excited about the above items from Buy Trends!
I think the leopard coat and the bear jacket are my favorite items of the ones I listed. I just can't get over how cute things are that have bear ears (I have a small obsession with teddy bears)!