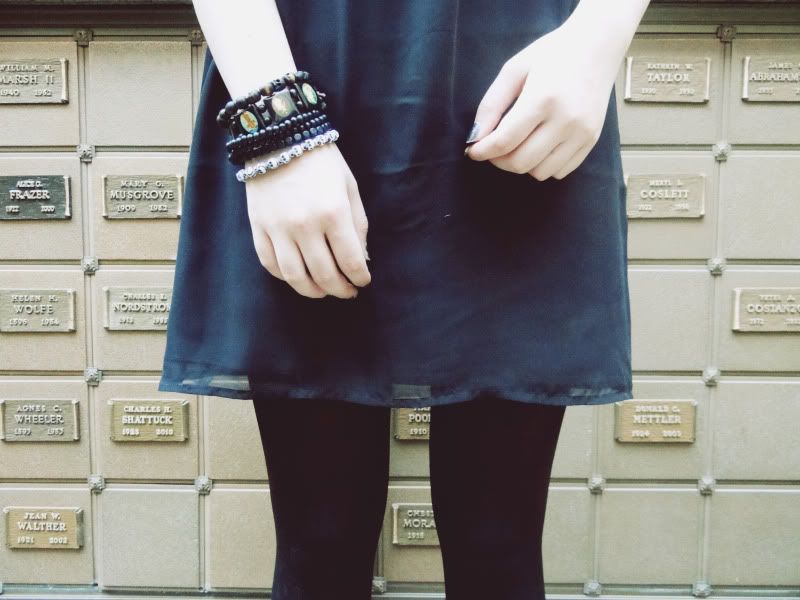 Outfit Rundown:
Dress - H&M
Shoes - An*Tai*Na
Necklace - Urban Outfitters
I wore this outfit out to an event my friend,
Ashlee
was participating in at Urbban Waxx in Portland (which you can read about
here
). I really like the dress my boyfriend bought me at H&M a while ago. Its nice and simple but not boring.
On the way to go get dinner after the event we passed the Parish of St.Mark and decided to snap some lookbook photos outside the gates since it had closed a while ago. After we were there for a few minutes the sweet organ player came out and asked us if we'd like to go take some photos in the gorgeous court yard. I am not religious in any way, but I have a huge fascination with religion, religious iconology and symbolism so I was pretty excited to take photos in the church.