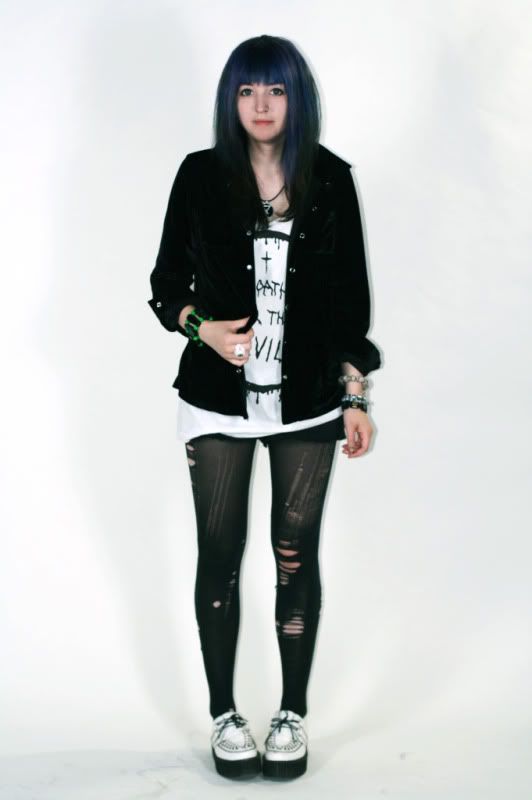 Outfit Rundown:
Tank top - Actual Pain
Button up - Romwe
Shorts - Forever 21
Creepers - T.U.K.
Coffin Bracelet & Eyeball Ring - Kreepsville 666

Sorry for being lazy with updating recently! I have been quite busy with school and personal things lately. However, the other day Ariel and I got to play around in the photography studio at our college! I don't think I have had photos of myself taken in a studio ever outside of for school and as a very, very, very small child. Its sort of strange having absolutely nothing around you while taking photos and it certainly doesn't help my extreme awkwardness in front of cameras!

Anyway, this outfit is pretty simple. I reallllly love my shorts though. I've been wearing those constantly. They are so perfect with basically everything I own (I know black shorts aren't that exciting, but it has been several years since I've had a pair so they are exciting to me lol!). I'm also wearing one of my several Actual Pain tanks. The slimey moon is pretty rad. I am definitely a fan of the drippy/slime stuff I've been seeing lately, nvrmnd has a really neat line of slime clothing that my boyfriend just bought a few items from. I think his shirts will have to be "borrowed" once he gets them.