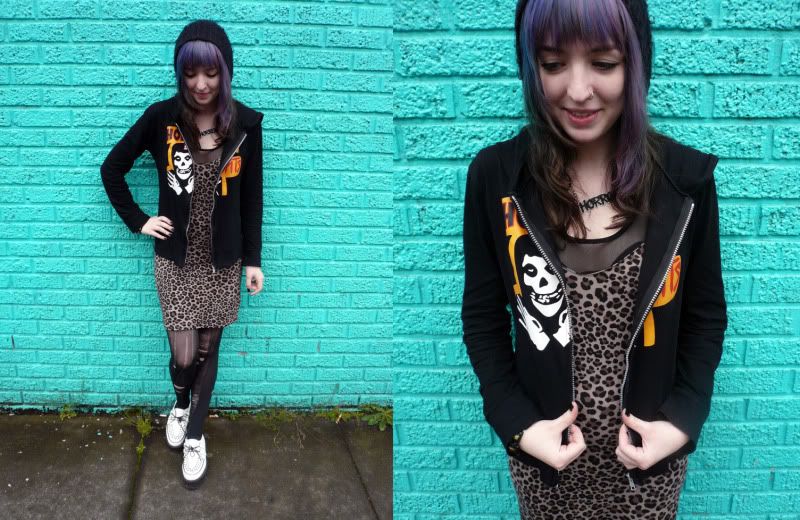 Outfit Rundown:
Dress - H&M
Sweatshirt - Ebay
Creepers - Secondhand

I wore this out shopping on Hawthorne the other day with my friend Victoria ! I don't have too many shots or anything because her camera was dying so we snapped our pictures very quickly.

We had such a successful day of shopping. We walked into Buffalo Exchange and the first thing I saw was a pair of Demonia white patchwork platform boots! They were $34. I have been admiring them since I first saw them back in high school, but I never wanted to pay full price for them so finding them used worked out perfectly. I want to wear them to EDC this year but they are 7" platforms so I am trying to figure out how to not kill myself walking around on bumpy grass in them.
At Buffalo Exchange I also scooped up a beautiful black velvet long sleeved knee length dress for $9! I have been admiring the ones on Romwe for a while but haven't had the money for them. Then over at Naked City I also purchased a new wallet and a high waisted leopard print skirt, both of which were also on sale. That will be, unfortunately, my last shopping spree day until June because I need to start saving up money for EDC and Vegas!